Join our team
We've grown a lot since the beginning of SB&B, and we're still looking for more quality team members.  Come grow your career with us!
WORK. LIFE. FAMILY. FUN
We are always looking for motivated, hard-working team members as we continue to expand our business.  Align yourself with an excellent team that is passionate about taking care of each other, our farmers and our customers.  Headquartered on the same land our forefathers settled on in 1906, SB&B is a fully integrated food grade soybean production, processing and marketing business.  We deliver high quality food ingredients to domestic and global markets.
OUR COMMITMENT TO YOU
We offer a team-oriented culture that values a work and family balance. In addition to a competitive salary, we offer full-time benefits as well:
Health Insurance
Dental Insurance
401K
Paid Time Off
Flexible schedules
Employee Wellness Program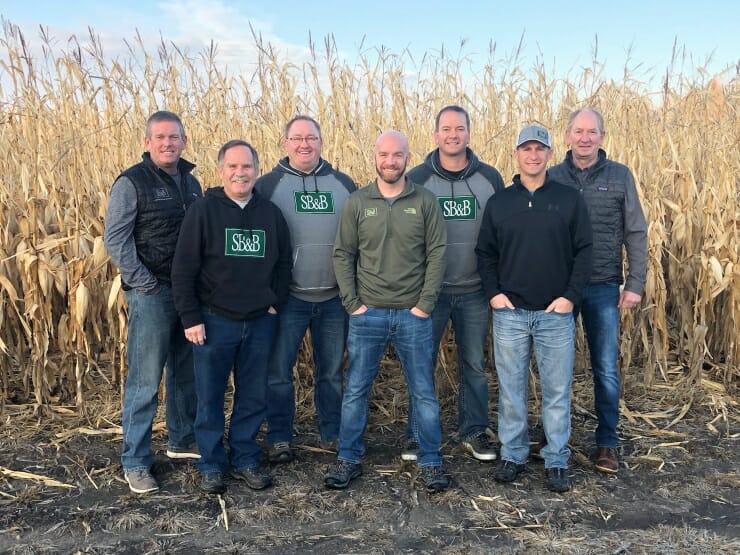 Open Positions
Location: Casselton, ND
Responsibilities may include, but are not limited to each of the following:
Responsible for daily operations at Identity Ag Processing, LLC. This may include product receiving, product shipping, monitoring equipment, equipment settings, bagging operations, quality control, forklift activity, documentation, facility cleanup and grounds work.
Assist outside contractors as required completing job activity.
Provide support and cooperate with Management and staff in daily activities to promote a "team" atmosphere. Will maintain a positive / constructive attitude.
Assist during operation hours to troubleshoot and analyze problems.
Assist in addressing customer product complaints in thorough and professional manner.
Compile, clean and package samples at customer's request.
Develop ideas/procedures for providing better systems control at Company.
Provide constructive ideas for lowering production costs to improve profitability of the Company.
Keep accurate, neat, clean and orderly records of all business activities.
Be willing to attend educational and informational seminars that relate to agriculture, processing, export business and/or business management.
Be willing to be flexible with reasonable working hours.
Maintain professional image with dress code. SB&B shirts will be worn at all times.
This is a full-time position on our 2nd shift that requires 40 hours per week with the requirement to work overtime when necessary. Benefits including health, dental, 401K, paid vacation, and uniforms are available. Farm, elevator and forklift experience preferred but willing to train. Wage DOE.