We take our Non-GMO production seriously
We are a non-GMO soybean supplier, producing and supplying the finest quality non-GMO soybeans in the world. Our company has been providing soybeans to food manufacturers around the world for over thirty years. To fill each customer's needs, we specialize in producing a wide range of varieties. Our most requested bean types are:
Natto Soybeans
Natto is a traditional Japanese food made from fermented soybeans. It is commonly served as a breakfast food. The soybeans used to make this dish are typically sweeter and have a uniform shape, which are characteristics we have experience handling.
Soy Milk Soybeans
Soymilk is a plant-based drink produced by soaking and grinding soybeans, boiling and filtering out the solids. Our world-class line up of soymilk soybeans meet the size, taste and color profiles of global markets. As non-dairy food alternatives continue to become more popular, the demand for soy milk has increased.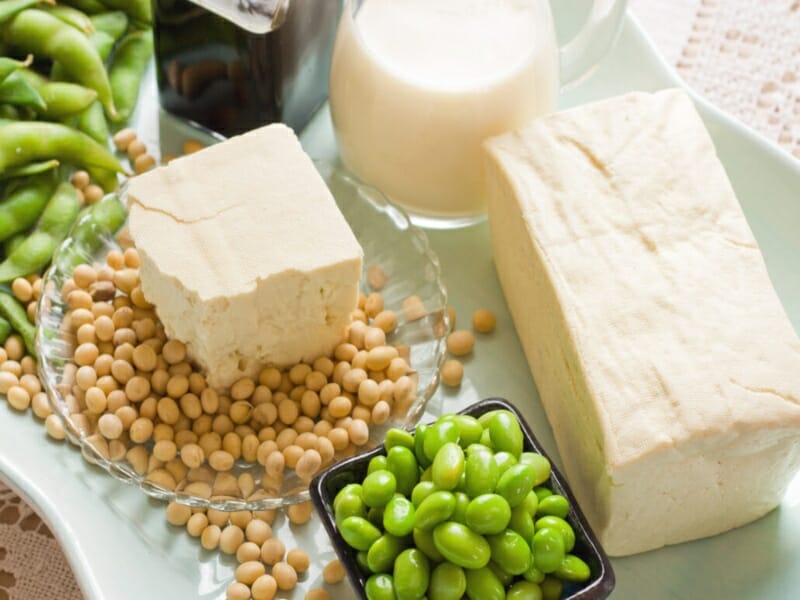 Tofu Soybeans
Tofu is made from a mixing soymilk with a coagulant and then pressing into a solid. Making Tofu is an art, which is why soybeans are carefully selected to guarantee maximum yield, performance and texture.
Learn More About How We Produce And Process Non-GMO Soybeans